June 21, 2016
Turin, 10th June 2016 – Danisi Engineering has launched a brand new Advanced Vehicle Dynamics Center, aimed at car manufacturers, motorsport teams and Universities.
The sophisticated and innovative center includes two state-of-the-art driving simulators provided by Danisi's partner VI-Grade: a static simulator and a dynamic one.
The use of simulators is a huge advantage for the automotive industry: product development times are reduced up to 40%; computer models faithfully reproduce the real car behaviour on the road; the new vehicles are mechanically and electrically optimized and project and validation costs decrease considerably.

A booming sector in the whole world, because it allows the automotive industry to save money for costly prototypes and road tests with camouflaged cars: many tests in operative conditions are faithfully reproduced at the computer.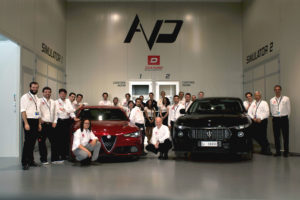 The virtual graphic scenario where the features of the new vehicle or the reactions to the driving are tested is highly immersive and reproduces with great accuracy real driving conditions. With the driving simulators it is possible to evaluate the behaviour of the human-machine system in critical driving situations, that are absolutely realistic.

The dynamic simulator allows to drive different types of models with dedicated cockpits on different tracks and different weather conditions, allowing the driver to have the feeling of really being on board and develop reactions that give the possibility to verify the behaviour of the car and foresee critical aspects. The likelihood is increased by the 7 meter diameter screen, 3 projectors and a professional sound system. The graphic scenarios go from proving grounds to highways and country roads.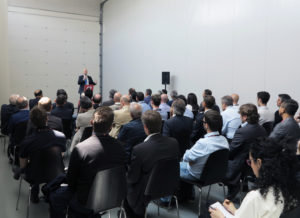 The manufacturing quality of the simulator is excellent: fully electric actuations and movements on airpads. And that is not all: with respect to other simulators, the one at Danisi has a much larger platform, that allows to simulate longer accelerations.

From car manufacturers to component manufacturers, from motorsport teams to research centers, simulating has never been this realistic and efficient.